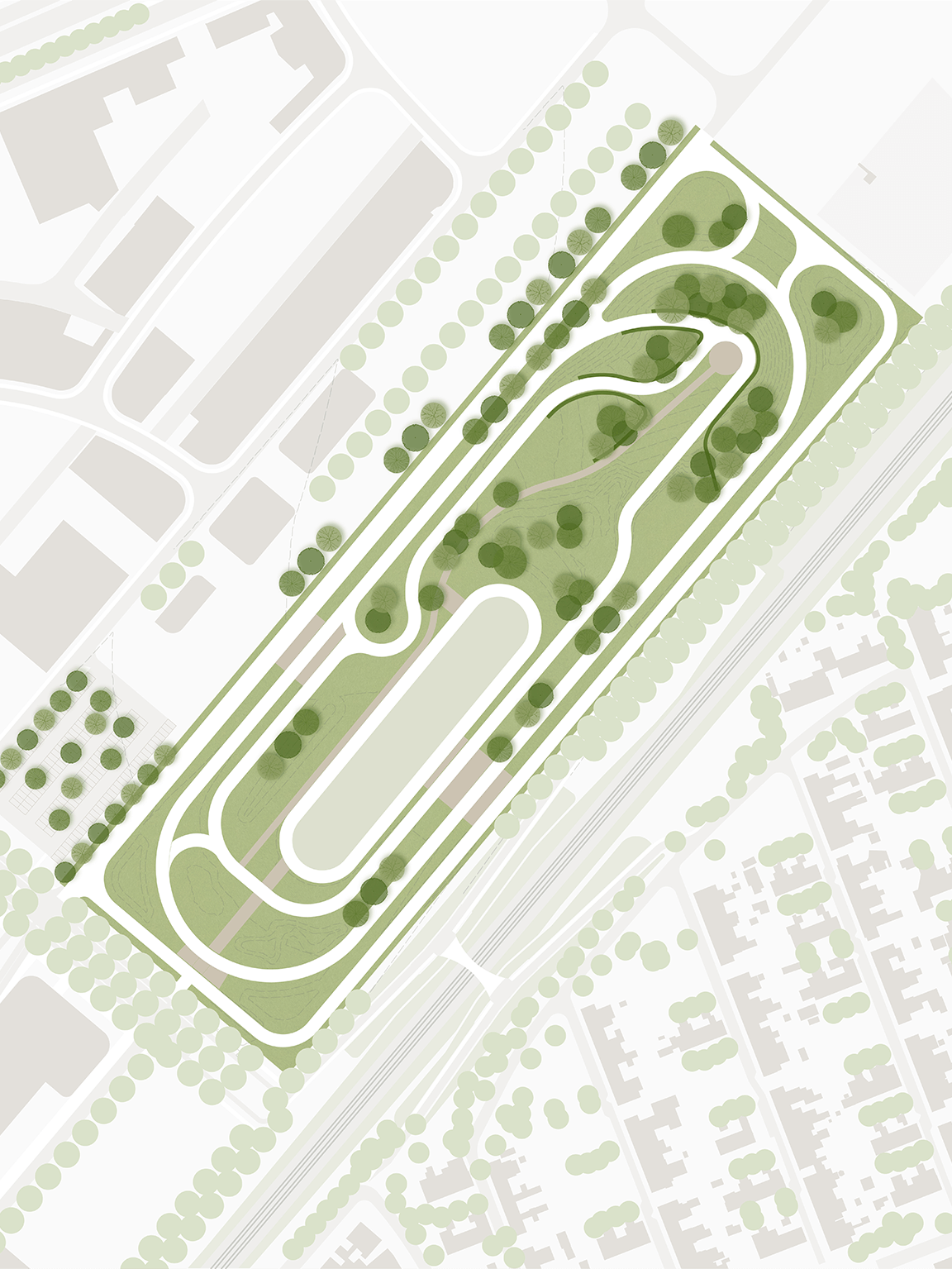 16 November 2023
Tom Dumoulin Bike Park
An exciting interplay of lines with endless possibilities. The Tom Dumoulin Bike Park in Sittard-Geleen is a fascinating place where young and old can cycle. The beautiful, safe cycling circuit in Sittard-Geleen even has a real Limburg hill as its highlight. Due to its integration into the Sportzone Limburg, it is also connected to the public road network so that training does not only take place on the track but it can also be used for (larger) competitions. In addition, a challenging MTB route runs straight through the circuit.
The route of the Tom Dumoulin Bike Park has been created in close collaboration with WCL De Bergklimmers and Het huis van de Sport. We specifically looked at a route where young cyclists can be trained and are prepared to safely cycle on public roads. A realistic situation has been simulated by using different types of paving. The course offers the opportunity for 4 different groups to train simultaneously on their own part of the track.
The plan for the design of the public space of the Tom Dumoulin Bike Park has been developed in collaboration with Dolmans, Geonius and Heijmans. The various landscape types of Limburg are reflected on the spacious site, so that the environment of the users continuously changes. With a closed land balance, we even managed to fit in a real South Limburg hill with a typical cobblestone pavement. This makes a visit to the Tom Dumoulin Bike Park a truly unique experience.
project