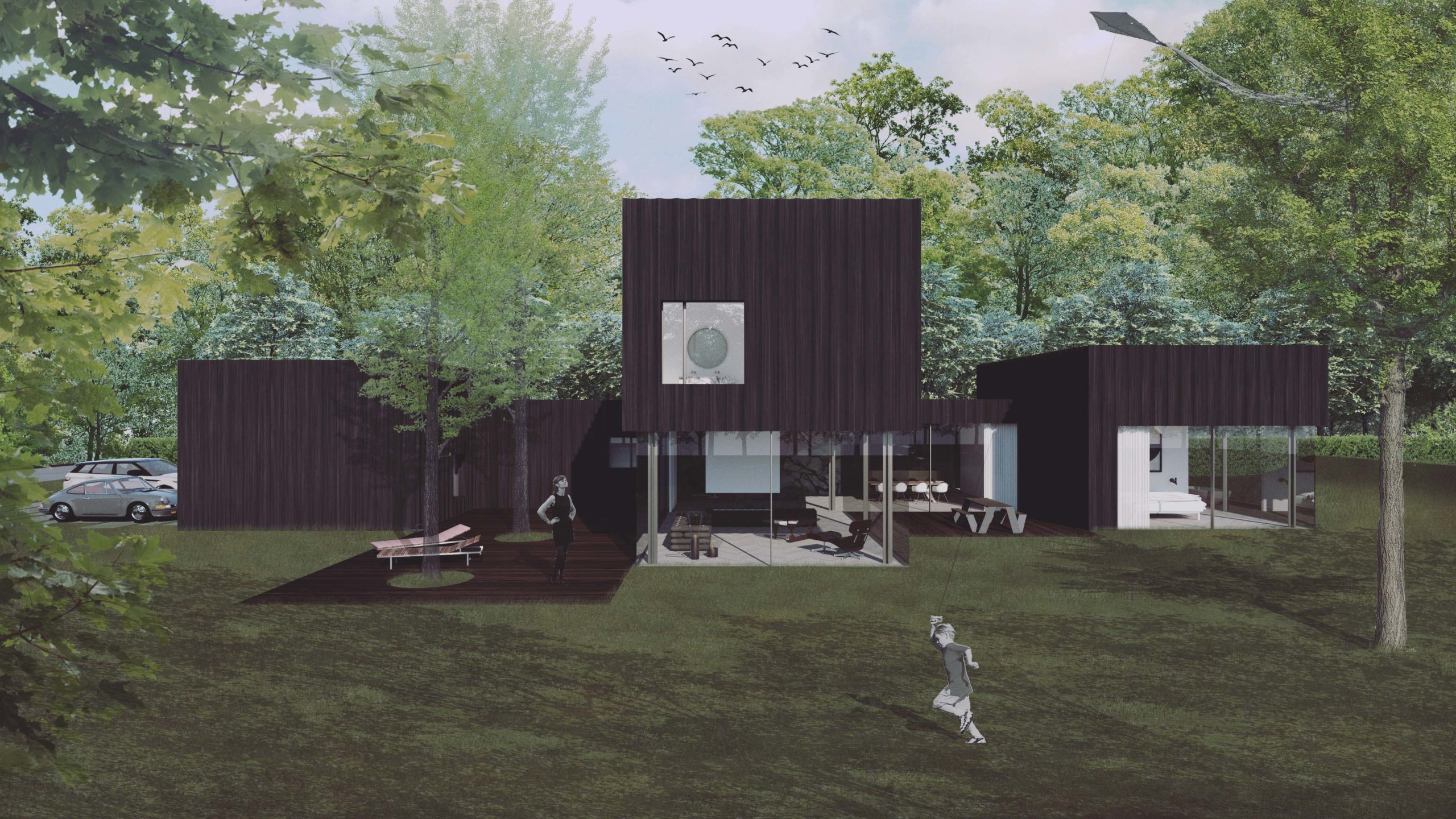 27 October 2020
Boswaard Weert
Would you like to build yourself on a spacious plot in a beautiful wooded area?
The project Boswaard in Weert makes this possible. 43 unique lots are for sale here.
The infrastructure is currently being completed and the first buyers have already signed.
STIR is asked to design two forest villas. Villas tailored for these exceptional lots.
Villa SRB was born from the idea that every valuable tree remains and that the residential program (arranged linearly) shifts per function, in order to make room for these trees.
This creates a beautiful play between inside and outside, where it sometimes feels as if there is suddenly a tree in the middle of the house or that you can take a bath in the heart of the forest.
real estate agent